As of yet I don't have any novels published, but one that I wrote a couple of years ago, Dodge & Twist is available on the Kindle. Click on the 'Buy Stuff' link above to find the site.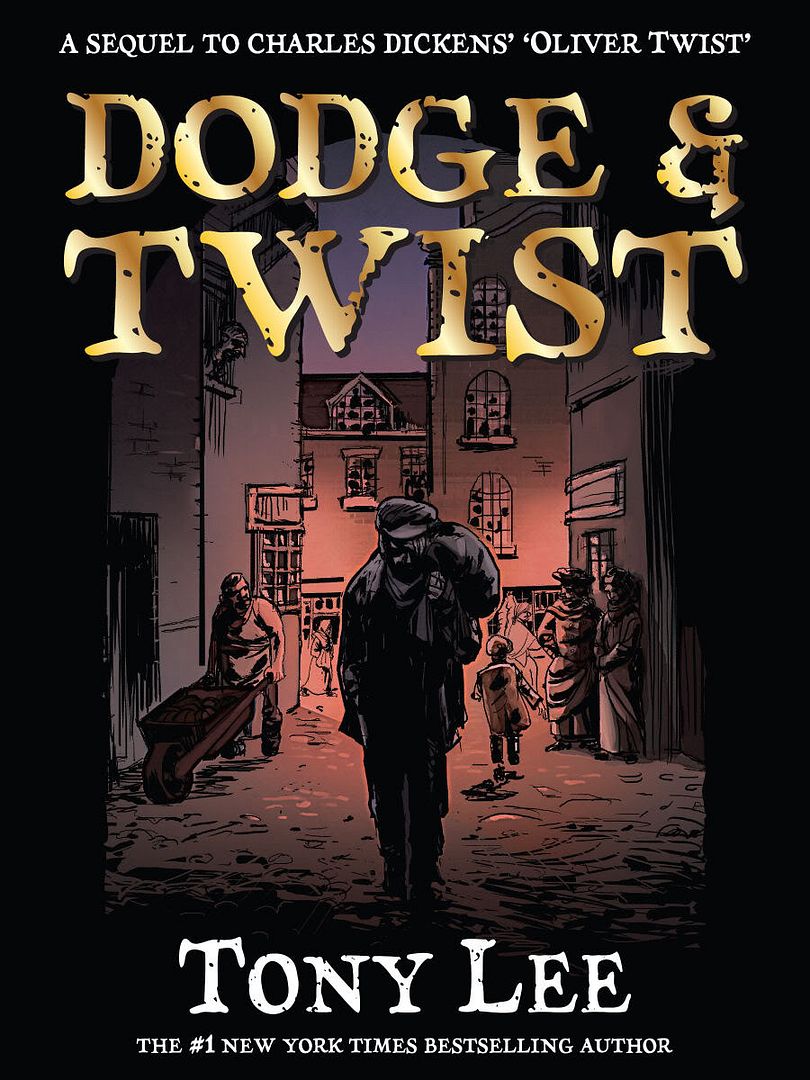 "OCEANS ELEVEN meets Guy Ritchie's SHERLOCK HOLMES…"
The first Kindle novel by #1 New York Times Best-selling Author Tony Lee!
Twelve years on from the events of OLIVER TWIST, a once-more penniless Oliver is back on the streets of London… When a meeting with the now grown-up Artful Dodger leads Oliver into a scheme to regain his money, he begins to wonder just how accidental the meeting was, as friends and foes from his past begin to mount up in a plan to steal the fabled Koh-I-Noor diamond from the 1851 Great Exhibition.
As the heist progresses, Oliver is pulled back into a world he hoped to escape from a decade earlier, a world of deception and betrayal, where every ally is a potential enemy and where his so called 'friend' Dodger is speaking to the ghost of the long dead Fagin – and planning his revenge on Oliver.
Oliver finds himself in a maze of lies and half truths while escaping the police, the East End underworld and Dodger's own violent plans – visiting his once home town and workhouse, Fagin's Saffron Hill den, Sowerberry's Undertakers, the British Museum and Newgate Prison in the process, as he faces his own demons, including the now destitute Mister Bumble, his one time bully Noah Claypole, and his guilt over the death of Nancy, a decade earlier…
In a situation that can only end with a noose around his neck, Oliver must find a way out of this nightmare – or forever stay a pawn in a game far bigger than that of the people around him, a game he must win at all costs…
DODGE & TWIST is a rollercoaster ride through Victorian London, involving characters from OLIVER TWIST in a brand new, thrilling adventure.